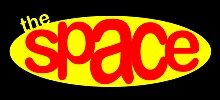 A unique regular Brighton based entertainment and arts event with exclusive special guest interviews
IN ASSOCIATION WITH OUR SPONSOR, BRIGHTON FILM SCHOOL


CÔTE BRASSERIE - BRIGHTON
Based at Church Street, Côte Brighton is a modern interpretation of the many famous bistros of Paris. Inspired by new trends, they are dedicated to authentic classic brasserie dishes with a modern twist, using high quality produce at great prices. Côte is open early every day for breakfast, through to lunch and dinner. Its atmosphere is informal, friendly and highly welcoming.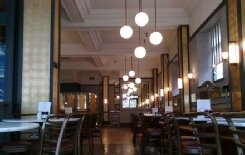 A live music venue with a cabaret stage downstairs and a skylit restaurant/bar upstairs.
The venue is one of Brighton's main live music venues. Amongst the people who have performed here in the last few years are Amy Winehouse, The Kooks, Ben Howard, Rizzle Kicks, Jesca Hoop, Chris Difford, Newton Faulkner, Don Letts and some jazz greats from Herbie Flowers and Larry Adler to Liane Carroll.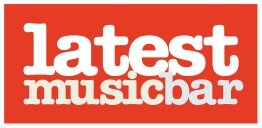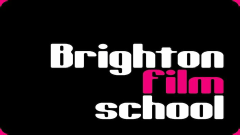 With fantastic facilities, dedicated industry lecturers and speakers and a central location in a filmmakers' city such as Brighton, their mission is to deliver practical courses and train the next generation of talented filmmakers wishing to enter the British film industry. www.brightonfilmschool.co.uk
Our June event welcomes…
Film & Costume Designer Annie Hardinge and
Music Video Director/Filmmaker Dawn Shadforth
Held on Tuesday 5th June at the Latest Music Bar, 14-17 Manchester Street, Brighton
Doors 7.45pm / starts at 8:15pm / £15 / hosted by Wayne Imms
Annie Hardinge
Annie began her career as a costume designer in the mid eighties on Doctor Who, before working on many highly popular comedy series', such as Blackadder (Blackadder II, Blackadder the Third & Blackadder Goes Forth). She went on to design costumes for The Vicar of Dibley and The Fast Show, as well as episodes of The Royale Family. She worked with director Edgar Wright on the popular cult series Spaced and the films Shaun of the Dead and Hot Fuzz, all starring Simon Pegg and Nick Frost. Other television comedies that Annie has worked on include The IT Crowd, The Mighty Boosh and Ricky Gervais's Extras. Her work also includes the acclaimed Channel 4 drama series Humans and BBC One's The A Word, starring Christopher Eccleston. She also designed the costumes for the films Eddie the Eagle, Johnny English Strikes Again and Gurinder Chadha's Blinded by the Light, which is currently being filmed. Annie has won five Royal Television Society Awards and has had two BAFTA nominations.
Dawn Shadforth
Dawn is one of the UK's leading and most prolific music video directors. Her most memorable work includes the iconic video for Kylie Minogue's Can't Get You Out of My Head, Moloko's Sing it Back, Sugababes' Freak Like Me, Basement Jaxx' Red Alert and the acclaimed video for Oasis' final number one single, The Importance of Being Idle. Other videos for Kylie include Spinning Around and In Your Eyes. She has also directed music videos for Florence and the Machine, such as Shake it Out and Drumming Song, and for Goldfrapp, including Ooh La La and Train. Other artists that Dawn has collaborated with include Garbage, for the video of Special; Metronomy, Emeli Sandé, Björk, Primal Scream, Hurts and Tinie Tempah. Her awards include the UK Music Video Awards' Icon Award in 2009. She has made many short films, such as The Big Day and shorts for Channel 4 and Warp Records, as well as various documentaries. Dawn also directed two episodes of the TV series Trust, co-produced by Danny Boyle.

This events raffle prizes…
DVDs of TV shows and films that Annie Hardinge designed the costumes for – these include Humans, The IT Crowd, Blackadder & Shaun of the Dead.
The Camden Symphony Orchestra's A Night at the Movies – A pair of tickets to this special concert held on Saturday June 16th. It'll include music from classic films such as Casablanca, Captain Blood, Murder on the Orient Express and On the Waterfront. There'll also be a medley of some of John Barry's James Bond music. Further info at www.camdenso.org.uk/concerts
A Blu-ray of the classic film of Carrie – Thanks to Arrow Films, a copy of director Brian De Palma's 1976 adaptation of Stephen King's novel. This Blu-ray is packed with extra features. www.arrowfilms.com
Watching Skies: Star Wars, Spielberg and Us – Thanks to The History Press, a copy of this book by Mark O'Connell. It charts his love and ours of sci-fi and fantasy films of the late seventies and early eighties, from Star Wars to Superman, as well as E.T., Raiders of the Lost Ark & Ghostbusters. www.thehistorypress.co.uk
Unmasked by Andrew Lloyd Webber – Thanks to HarperCollins, a copy of the bestselling autobiography by the phenomenally successful musical theatre composer. It takes the reader from starting out with Tim Rice on Joseph and the Amazing Technicolor Dreamcoat to The Phantom of the Opera. www.harpercollins.co.uk
Boys Keep Swinging by Jake Shears – Thanks to Omnibus Press, a copy of the memoir by the Scissor Sisters front-man. This is an absorbing coming-of-age story. www.omnibuspress.com
A DVD of Don't Look Now – Directed by former guest Nicolas Roeg, a copy of this 45 year old horror classic.
Battlestar Galactica box set – A DVD collection of every episode of the original series of the sci-fi adventure, which was first broadcast 40 years ago.
Follow us on Facebook for any last minute additional raffle prizes.


ED MOORE
Special thanks to The Space official photographer, Ed Moore.

BOM-BANE'S
Bom-Bane's is a licensed cafe-restaurant run by musicians Jane Bom-Bane & Nick Pynn, situated in the Brighton (not the Hove) George St. It features delicious Belgian & other European dishes, along with the Aesop's Tables, Tablerone, TurnTable, Twenty-Seven Chimes Table, Uns-Table & Water Table.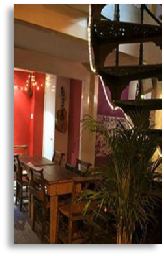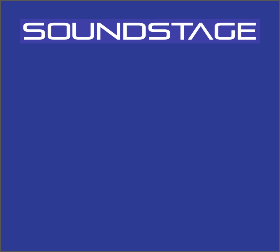 SOUNDSTAGE EVENTS
If you like Space events you will also enjoy Creative Director Wayne Imms, Soundstage presentations in London. Each month special guests are interviewed about their popular work and achievements, with a touch of inspiration and advice for the creative community and beyond.
"I cannot recommend an appearance at The Space highly enough. Nothing was too much trouble, from the delightful dinner beforehand to my fellow guest and the wonderfully informal and fun interview that followed. A lovely evening and I'd be back like a shot."
WRITER & ACTOR
MARK GATISS
(Sherlock, The League of Gentlemen, Doctor Who)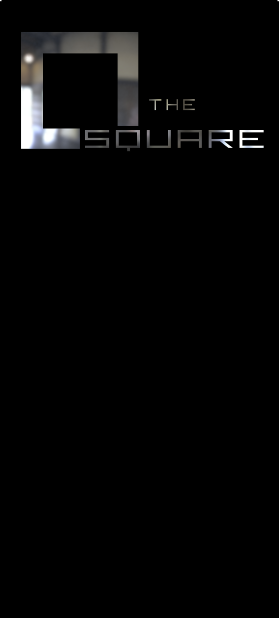 THE SQUARE HOTEL, BRIGHTON
A stone's throw away from the neon- lit Palace Pier and a short walk from the Lanes and City Centre, The Square presents the perfect blend of bustling Brighton and bohemian Kemptown. Within the walls of a beautiful Grade II Listed Building, the gorgeously refurbished boutique hotel has nine sumptuously outfitted Classic and Superior Double guestrooms, as well as boasting the superb Square Master Suite. Alongside the exclusive Lounge Cocktail Bar, guests can enjoy quick access to the city's cultural attractions, vibrant entertainment, diverse shopping areas and the infamous Brighton Beach.