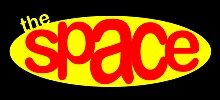 A unique regular Brighton based entertainment and arts event with exclusive special guest interviews
IN ASSOCIATION WITH OUR SPONSOR, BRIGHTON FILM SCHOOL


CÔTE BRASSERIE - BRIGHTON
Based at Church Street, Côte Brighton is a modern interpretation of the many famous bistros of Paris. Inspired by new trends, they are dedicated to authentic classic brasserie dishes with a modern twist, using high quality produce at great prices. Côte is open early every day for breakfast, through to lunch and dinner. Its atmosphere is informal, friendly and highly welcoming.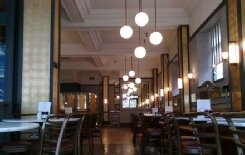 A live music venue with a cabaret stage downstairs and a skylit restaurant/bar upstairs.
The venue is one of Brighton's main live music venues. Amongst the people who have performed here in the last few years are Amy Winehouse, The Kooks, Ben Howard, Rizzle Kicks, Jesca Hoop, Chris Difford, Newton Faulkner, Don Letts and some jazz greats from Herbie Flowers and Larry Adler to Liane Carroll.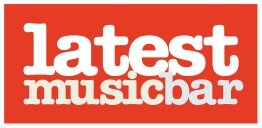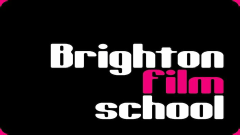 With fantastic facilities, dedicated industry lecturers and speakers and a central location in a filmmakers' city such as Brighton, their mission is to deliver practical courses and train the next generation of talented filmmakers wishing to enter the British film industry. www.brightonfilmschool.co.uk


ED MOORE
Special thanks to The Space official photographer, Ed Moore.
BOM-BANE'S
Bom-Bane's is a licensed cafe-restaurant run by musicians Jane Bom-Bane & Nick Pynn, situated in the Brighton (not the Hove) George St. It features delicious Belgian & other European dishes, along with the Aesop's Tables, Tablerone, TurnTable, Twenty-Seven Chimes Table, Uns-Table & Water Table. www.bom-banes.com
Terre à Terre restaurant
Based in Brighton's The Lanes, Terre à Terre is a highly renowned and award-winning vegetarian restaurant. Known for its unique dishes and culinary flair, it has been making ethical and sustainable choices with their great menu since 1993. Find out more by visiting their website
Our April edition of Space features…
MICHAEL EAVIS & LUKE JENNINGS
Held on Thursday April 4th at the Latest Music Bar, 14-17 Manchester Street, Brighton
Doors 7:15pm / starts at 8:00pm (times subject to slight change) / £17 / hosted by Wayne Imms
MICHAEL EAVIS
Michael Eavis is the founder of the Glastonbury Festival. The first festival took place in 1970, then called the Pilton Pop Folk & Blues Festival. The following year came Glastonbury Fayre, which was free and later became known as the Glastonbury Festival. Michael is also a dairy farmer and the festival takes place on his farm. In 1997, he stood as a Labour MP for that year's General Election. Ten years later, he was awarded the OBE, for services to music. The Glastonbury Festival is a huge annual event in British culture and raises millions for charity organisations.
LUKE JENNINGS
Luke Jennings is best known as the author of the 2018 thriller novel CODENAME VILLANELLE, a compilation of e-book novellas. With production company Sid Gentle Films and producer Sally Woodward-Gentle, he developed it into a television series named KILLING EVE. He is an Executive Producer on the series. Adapted by Phoebe Waller-Bridge, it became hugely popular and acclaimed, and topped The Guardian's Top 50 TV Shows' list of 2018. Luke had a key input into KILLING EVE, from collaborating on its look, the main characters' relationship and more. He has written a variety of other books and is Dance Critic for The Guardian.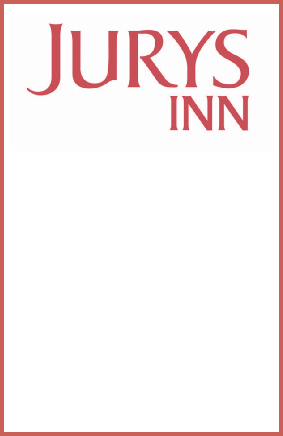 There is a wealth of Jurys Inn hotels in central locations. Each one offers great value rates with warm and excellent friendly service. There are two Brighton-based hotels; in the City Centre, at Stroudley Road, and Brighton Waterfront at King's Road. There are many spacious and well-lit rooms which are designed around the guests' comfort. We're grateful for their support.
SOUNDSTAGE EVENTS
If you like Space events you will also enjoy Creative Director Wayne Imms, Soundstage presentations in London. Each month special guests are interviewed about their popular work and achievements, with a touch of inspiration and advice for the creative community and beyond.