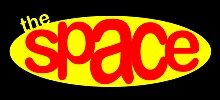 A unique regular Brighton based entertainment and arts event with exclusive special guest interviews

A live music venue with a cabaret stage downstairs and a skylit restaurant/bar upstairs.
The venue is one of Brighton's main live music venues. Amongst the people who have performed here in the last few years are Amy Winehouse, The Kooks, Ben Howard, Rizzle Kicks, Jesca Hoop, Chris Difford, Newton Faulkner, Don Letts and some jazz greats from Herbie Flowers and Larry Adler to Liane Carroll.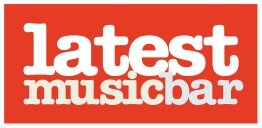 CÔTE BRASSERIE - BRIGHTON
Based at Church Street, Côte Brighton is a modern interpretation of the many famous bistros of Paris. Inspired by new trends, they are dedicated to authentic classic brasserie dishes with a modern twist, using high quality produce at great prices. Côte is open early every day for breakfast, through to lunch and dinner. Its atmosphere is informal, friendly and highly welcoming.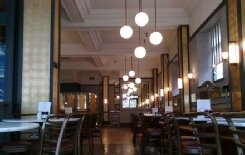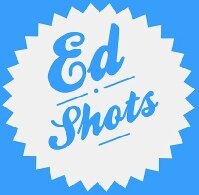 ED MOORE
Special thanks to
The Space official
Photographer,
Ed Moore.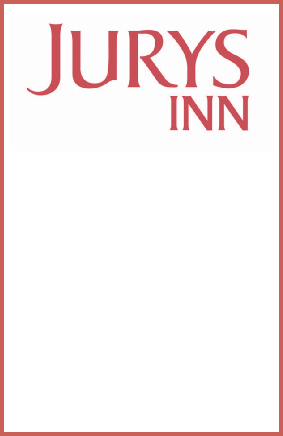 There is a wealth of Jurys Inn hotels in central locations. Each one offers great value rates with warm and excellent friendly service. There are two Brighton-based hotels; in the City Centre, at Stroudley Road, and Brighton Waterfront at King's Road. There are many spacious and well-lit rooms which are designed around the guests' comfort. We're grateful for their support.
Our November edition of The Space features…
INTERVIEWS WITH CAROL CLEVELAND
& LAURIE BORG
Held on Monday November 25th at the Rialto Theatre, 11 Dyke Road, Brighton BN1 3FE
Doors 7:10pm / starts at 7:45pm (times may change slightly) / £16 / hosted by Wayne Imms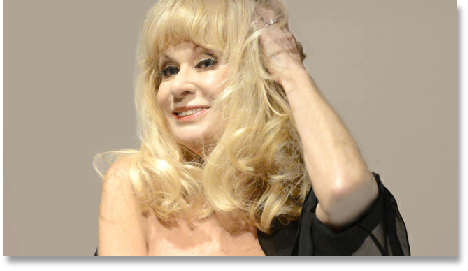 CAROL CLEVELAND
Carol Cleveland is an actress, best known for appearing in thirty-three episodes of MONTY PYTHON'S FLYING CIRCUS. The highly popular comedy series was first broadcast fifty years ago, in October 1969. Carol also appeared in the Pythons' feature films, MONTY PYTHON AND THE HOLY GRAIL, THE LIFE OF BRIAN and THE MEANING OF LIFE. After studying at RADA (Royal Academy of Dramatic Art) and working as a model, she appeared in classic British series' such as THE SAINT, THE AVENGERS and DIXON OF DOCK GREEN. She later had parts in THE RETURN OF THE PINK PANTHER, ONLY FOOLS AND HORSES, TOAST OF LONDON, among other films and TV series'. Carol wrote and performed live shows, POM POMS UP and WAR BABY, based on her WWII BABY'S DIARY. Her autobiography, POMS POMS UP, was published in 2016.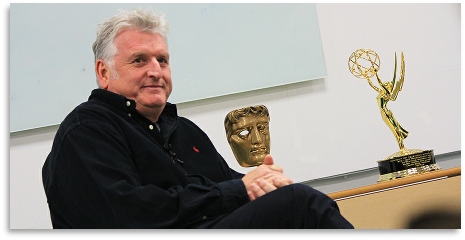 LAURIE BORG
Laurie Borg is a BAFTA and Emmy-winning producer, behind a wide range of leading television series' and films. He is the series producer of the new BBC production of HIS DARK MATERALS, based on Philip Pullman's bestselling books. Its cast includes Andrew Scott and David Suchet. Other TV series' that he produced include the second series of the highly popular PEAKY BLINDERS and BLACK MIRROR. Laurie was a producer of three episodes of the Netflix hit; PLAYTEST, NOSEDIVE and the Emmy-winning SAN JUNIPERO. His film work includes LITTLE VOICE, starring Michael Caine, Brenda Blethyn and Jane Horrocks, MADE IN DAGENHAM and ORLANDO, starring Tilda Swinton. He was also production manager on Alan Parker's THE COMMITMENTS. Laurie's early work saw him as location manager on films such as MONA LISA and THE TALL GUY.
There will also be a couple of live songs performed by acclaimed local singer/songwriter Chris Simmons. www.facebook.com/iamchrissimmons
Our January edition of The Space features…
INTERVIEWS WITH MAT OSMAN & PHILIP HINCLIFFE
Held on Thursday January 16th at the Latest Music Bar, Manchester Street, Brighton BN2 1TF
Doors 7:10pm / starts at 7:45pm (times may change slightly) / £16.50 / hosted by Wayne Imms
MAT OSMAN
Mat Osman is best known as the bass player in Suede, which he co-founded. He grew up in Haywards Heath, near Brighton, where he met the band's Brett Anderson. Mat wrote some of Suede's songs, including Attitude and Golden Gun, both on a double A-sided single. Suede's debut album, released in 1992, won the Mercury Music Prize. Their biggest-selling album is 1996's Coming Up, which featured singles such as Trash and Beautiful Ones. After Suede broke up in 2003, he composed music for TV shows, including 8 Out of 10 Cats. The band reformed in 2010 for a series of concerts and their most recent album was The Blue Hour, released in 2018. Mat has written for magazines and newspapers, such as The Guardian and The Independent. His first novel, The Ruins, a story of identity, ambition and music, is published by Repeater Books in February 2020. www.repeaterbooks.com www.suede.co.uk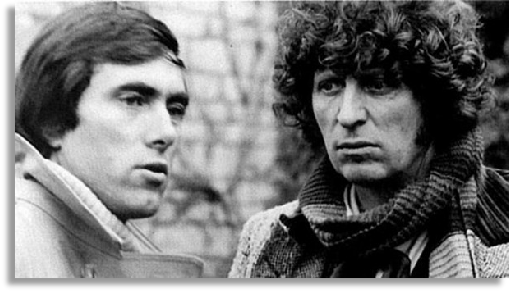 PHILIP HINCHCLIFFE
Philip Hinchcliffe was the producer of Doctor Who from 1975 to 1977, which saw the first sixteen stories of Tom Baker's time in the title role. This period, of which Philip had a key role in its production, is viewed by many as the best, and the darkest, in the series' history. His first story was The Ark in Space, broadcast in January 1975, and The Talons of Weng Chiang was the last. Other classic stories that he produced include Genesis of the Daleks, The Seeds of Doom and Pyramids of Mars. Many of those Philip produced, due to close collaborations with writers and script editors, had a distinctly gothic feel. After leaving Doctor Who, he wrote some novels for Target Books, based on some of his TV stories. Later, he produced episodes of Taggart and Rebus, based on Ian Rankin's books. More recently, Philip wrote Doctor Who audio dramas for production company Big Finish.

This events super raffle prizes include…
A selection of Suede-related stuff: This includes a DVD of the acclaimed documentary The Insatiable Ones, directed by Mike Christie, and Suede: Lost in TV, a compilation of the band's music videos on DVD. www.mikechristie.com www.christiehq.com
The Great Escape: A pair of wristbands for this highly popular Brighton-based festival for new music. It takes place from May 13th to the 16th at various venues around the city, showcasing around 500 emerging acts from around the world. The festival began in May 2006, the same time as the first Space event. www.greatescapefestival.com
Depeche Mode: Faith & Devotion: Thanks to Palazzo Editions, a copy of this great new book on the popular band. This is an extensive biography and is packed with superb photos. www.palazzoeditions.com
Patti Smith's Year of the Monkey: Thanks to Bloomsbury Publishing, a copy of the legendary singer & musician's new book. This is an acclaimed memoir and a New York Times bestseller. www.bloomsbury.com
Doctor Who: The Target Storybook: Thanks to Penguin and BBC Books, this is a fabulous collection of new stories featuring various incarnations of the Time Lord. Its writers include former Doctor Colin Baker and legendary Doctor Who writer Terence Dicks. www.penguin.co.uk
Genesis of the Daleks: A DVD of this classic Doctor Who story, which was first broadcast in 1975. This two-disc DVD includes some insightful special features.
Galaxy Quest: Marking 20 years since its UK release, a DVD of the popular science fiction comedy drama, which stars Sigourney Weaver and Alan Rickman.
When Harry Met Cubby: Thanks to The History Press, a copy of this new book on the original James Bond films' producers, Harry Saltzman and Cubby Broccoli. www.thehistorypress.co.uk
Follow us on Facebook for any last minute additional raffle prizes.

"I cannot recommend an appearance at The Space highly enough. Nothing was too much trouble, from the delightful dinner beforehand to my fellow guest and the wonderfully informal and fun interview that followed. A lovely evening and I'd be back like a shot."
WRITER & ACTOR
MARK GATISS
(Sherlock, The League of Gentlemen, Doctor Who)
"I had a fantastic time at The Space; it's the most enjoyable bit of public speaking that I have ever done! You really have something special going on there in Brighton. The audience were cool and well informed. It was a really interesting and creative evening!"
VISUAL EFFECTS SUPERVISOR PAUL FRANKLIN
(The Dark Knight trilogy, Harry Potter and the Half Blood Prince, Inception)
"That was a thoroughly enjoyable evening in a great location! Many thanks for looking after me so well, for providing a knowledgeable and entertaining interviewer, and for finding me some new fans. It's been said before but bears repeating – Brighton Rocks!"
BESTSELLING AUTHOR
IAN RANKIN