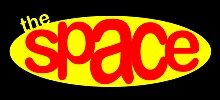 A unique regular Brighton based entertainment and arts event with exclusive special guest interviews
IN ASSOCIATION WITH OUR SPONSOR, BRIGHTON FILM SCHOOL


A live music venue with a cabaret stage downstairs and a skylit restaurant/bar upstairs.
The venue is one of Brighton's main live music venues. Amongst the people who have performed here in the last few years are Amy Winehouse, The Kooks, Ben Howard, Rizzle Kicks, Jesca Hoop, Chris Difford, Newton Faulkner, Don Letts and some jazz greats from Herbie Flowers and Larry Adler to Liane Carroll.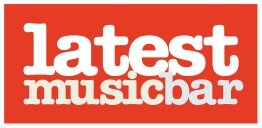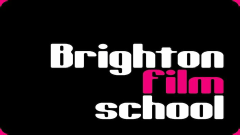 With fantastic facilities, dedicated industry lecturers and speakers and a central location in a filmmakers' city such as Brighton, their mission is to deliver practical courses and train the next generation of talented filmmakers wishing to enter the British film industry. www.brightonfilmschool.co.uk
Our June edition of Space features…
FILMMAKER & MUSIC VIDEO DIRECTOR TIM POPE AND TELEVISION DRAMA PRODUCER SIMON HEATH
Held on Tuesday June 11th at the Latest Music Bar, 14-17 Manchester Street, Brighton
Doors 7:15pm / starts at 7:45pm (times may change slightly) / £16 / hosted by Wayne Imms
TIM POPE
Tim Pope has directed a wide range of films, documentaries and music videos. He is perhaps best known for making many music videos for The Cure, such as The Love Cats, In Between Days and Close to Me. He also directed the forthcoming concert film on the band. Tim has also worked with artists such as David Bowie, Fatboy Slim, Queen, Iggy Pop, Neil Young, Talk Talk and Wham!. His 1991 short film, PHONE, starred Bill Pullman, Linda Blair and Amanda Plummer. He also directed THE CROW: CITY OF ANGELS. In 2018, Tim made an ITV documentary on actress and singer Sheridan Smith, COMING HOME.
Tim's concert films include THE DAVID BOWIE 50TH BIRTHDAY CONCERT. Some of his most known music videos were for Men Without Hats' THE SAFETY DANCE and Soft Cell's SEX DWARF, which was banned. www.timpope.tv
SIMON HEATH
Simon Heath is Executive Producer of LINE OF DUTY and BODYGUARD. He also produced other popular and acclaimed television dramas, such as SAVE ME, broadcast on Sky Atlantic. He is also Creative Director and CEO of World Productions, which is behind those and other series'. Simon joined the company in 1997, becoming Head of Drama in 2002 and ran World Productions since 2010. He is currently working on ANNE, an ITV series on Hillsborough campaigner Anne Williams. His TV career began on teen drama BYKER GROVE, which he script-edited and wrote for.
LINE OF DUTY and BODYGUARD are among the BBC's most popular and watched drama series' in many years. Simon has worked closely with creator and writer Jed Mercurio on bringing them to the screen. www.world-productions.com

CÔTE BRASSERIE - BRIGHTON
Based at Church Street, Côte Brighton is a modern interpretation of the many famous bistros of Paris. Inspired by new trends, they are dedicated to authentic classic brasserie dishes with a modern twist, using high quality produce at great prices. Côte is open early every day for breakfast, through to lunch and dinner. Its atmosphere is informal, friendly and highly welcoming.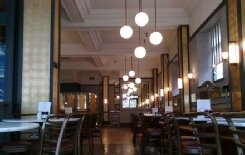 This events raffle prizes include…
ALICE COOPER A pair of tickets to the legendary rocker on Tuesday October 8th at the Brighton Centre. This is bound to be a highly entertaining and shocking show, with classic hits such as School's Out and Poison. This show is towards the end of his 2019 tour. www.alicecooper.com
LINE OF DUTY A signed photo of the series' main characters, Ted Hastings, Kate Fleming and Steve Arnott, signed by the actors Adrian Dunbar, Vicky McClure and Martin Compston.
NICK CAVE A bundle of merchandise related to the singer/songwriter, such as lyric magnets, a t-shirt and bag.
ERIC IDLE A hardback copy of the actor, writer and Monty Python star's book, Always Look on the Bright Side of Life: A Sortabiography.
ZED'S DEAD: A TARANTINO ROYALE A screening of Quentin Tarantino's 1994 classic Pulp Fiction at Worthing's Connaught Cinema will be followed by Zed's Dead, a celebration of the director at St Paul's in Worthing. It's all held on Saturday October 19th. www.coastaleventsltd.com
JENNY LEWIS Tickets to the acclaimed American singer/songwriter at Concorde 2 on Wednesday July 24th. Best known for the fronting the band Rilo Kiley, this is part of a tour following her fourth album, On the Line. www.loutpromotions.co.uk
REMEMBERING BRITISH TELEVISION This new book explores how we remember television of the past, now that the medium has changed so much in recent years. It includes interviews with producers, archivists and more. www.bloomsbury.com/uk
NOT THE NINE O'CLOCK NEWS A DVD of the best of the groundbreaking and popular TV comedy show which began forty years ago.
ZAWE ASHTON'S CHARACTER BREAKDOWN This is a partly autobiographical book by the acclaimed actress and playwright. Her acting work includes Fresh Meat and Nocturnal Animals. www.pengiun.co.uk
Follow us on Facebook for any last minute additional raffle prizes.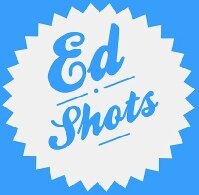 ED MOORE
Special thanks to
The Space official
Photographer,
Ed Moore.
BOM-BANE'S
Bom-Bane's is a licensed cafe-restaurant run by musicians Jane Bom-Bane & Nick Pynn, situated in the Brighton (not the Hove) George St. It features delicious Belgian & other European dishes, along with the Aesop's Tables, Tablerone, TurnTable, Twenty-Seven Chimes Table, Uns-Table & Water Table. www.bom-banes.com
THE CLAREMONT
The Claremont is a 5 star guest accommodation. It's close to Brighton & Hove city centre in a beautiful Victorian villa, a short stroll from the seafront. They have 11 spacious, stylish and comfortable en-suite rooms. The extensive breakfast menu has vegan and vegetarian options in their elegant dining room. They are licensed to host weddings and civil partnership ceremonies and the private-walled garden is an enchanting backdrop for summer and winter receptions. The drawing room and study are perfect for small to medium-sized meetings and functions. And they serve a delicious vintage afternoon tea! The Claremont can assure its guests a warm welcome and delightful stay – at 13 Second Avenue, Hove BN3 2LL, 01273 735161 www.theclaremont.eu
"I cannot recommend an appearance at The Space highly enough. Nothing was too much trouble, from the delightful dinner beforehand to my fellow guest and the wonderfully informal and fun interview that followed. A lovely evening and I'd be back like a shot."
WRITER & ACTOR
MARK GATISS
(Sherlock, The League of Gentlemen,
Doctor Who)
Our August edition of Space features…
MUSICIAN & DJ NORMAN COOK AND TV COMEDY PRODUCER JON PLOWMAN
Held on Thursday August 15th at the Latest Music Bar, 14-17 Manchester Street, Brighton
Doors 7:10pm / starts at 7:45pm (times may change slightly) / £17 / hosted by Wayne Imms
NORMAN COOK
Norman Cook, also known as Fatboy Slim, is a musician, DJ and producer. His career took off as the bassist in his friend Paul Heaton's band, The Housemartins. Hits included Happy Hour and Caravan of Love. After their split, he moved to Brighton, pursuing a love of dance music. Norman's first single, released in the summer of 1989, with MC Wildski, was Won't Talk About It / Blame it on the Bassline. Beats International swiftly followed and with this group they had the number one single Dub Be Good to Me. With Freak Power, came the hit Turn On, Tune In, Cop Out. The mid nineties saw him involved, partly as a regular DJ, with The Big Beat Boutique, a highly popular club night, based on the big beat genre. As Fatboy Slim, he became one of the world's biggest dance music acts, largely due to the 1998 album, You've Come a Long Way, Baby. Its tracks included Right Here, Right Now, Praise You and The Rockafeller Skank. Norman's music videos were innovative and award-winning. His later work included collaborations with David Byrne, Rizzle Kicks, Macy Gray and Iggy Pop. As well as making music, he continues to DJ at shows, festivals and club worldwide. www.fatboyslim.net
JON PLOWMAN
Jon Plowman has been a major figure in British television comedy for over thirty years. He was an executive producer on a wealth of popular and acclaimed BBC sitcoms and sketch shows. In 1994, he became their Head of Comedy Entertainment. Jon played a key part in the careers of figures such as Stephen Fry, Ricky Gervais, Dawn French, Jennifer Saunders and many others. Among the most successful shows that he commissioned and / or produced were The Office and French and Saunders, Absolutely Fabulous, The Thick of It, The Vicar of Dibley, Extras, W1A, Inside No. 9 and The League of Gentlemen. In 2007, he received the Royal Television Society's Outstanding Contribution Award and has been BAFTA-nominated ten times. 2018 saw the publication of Jon's highly insightful and entertaining autobiography, How to Produce Comedy Bronze. We expect him to be an amusing and animated guest.