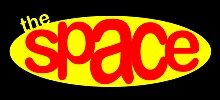 A unique regular Brighton based entertainment and arts event with exclusive special guest interviews

A live music venue with a cabaret stage downstairs and a skylit restaurant/bar upstairs.
The venue is one of Brighton's main live music venues. Amongst the people who have performed here in the last few years are Amy Winehouse, The Kooks, Ben Howard, Rizzle Kicks, Jesca Hoop, Chris Difford, Newton Faulkner, Don Letts and some jazz greats from Herbie Flowers and Larry Adler to Liane Carroll.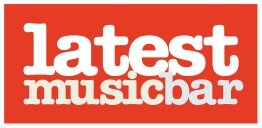 CÔTE BRASSERIE - BRIGHTON
Based at Church Street, Côte Brighton is a modern interpretation of the many famous bistros of Paris. Inspired by new trends, they are dedicated to authentic classic brasserie dishes with a modern twist, using high quality produce at great prices. Côte is open early every day for breakfast, through to lunch and dinner. Its atmosphere is informal, friendly and highly welcoming.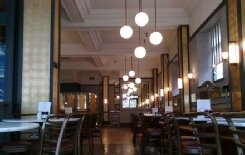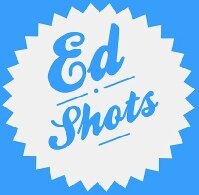 ED MOORE
Special thanks to
The Space official
Photographer,
Ed Moore.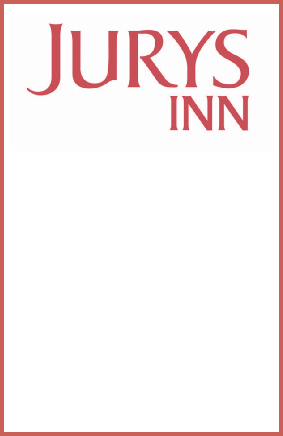 There is a wealth of Jurys Inn hotels in central locations. Each one offers great value rates with warm and excellent friendly service. There are two Brighton-based hotels; in the City Centre, at Stroudley Road, and Brighton Waterfront at King's Road. There are many spacious and well-lit rooms which are designed around the guests' comfort. We're grateful for their support.
OUR APRIL EVENT HAS…
INTERVIEWS WITH DOM JOLY & DAVID SPROXTON (AND AUDIENCE Q&As)
Held on Tuesday April 14th at the Latest Music Bar, Manchester Street, Brighton BN2 1TF / Doors 19:00 / starts at 19:40 (times may change slightly) / £18 / hosted by Wayne Imms
DOM JOLY
Dom Joly is best known for creating and appearing in Trigger Happy TV, the Channel 4 television series that was first broadcast in January 2000. He is also the author of five books. His other television shows include Fool Britannia for ITV and World Shut Your Mouth for the BBC. Dom has appeared in I'm a Celebrity, Get Me Out of Here!, among other shows. Hidden camera series Trigger Happy TV was highly popular and successful around the world. Dom's books include The Dark Tourist: Sightseeing in the World's Most Unlikely Holiday Destinations. Places he went to include Chernobyl, Iran and North Korea. Scary Monsters and Super Creeps saw him in search of mythical creatures, such as the Yeti and Bigfoot. Dom's most recent book, The Hezbollah Hiking Club: a short walk across the Lebanon, was published in 2019.
DAVID SPROXTON
David Sproxton co-founded Aardman Animations in 1972 with Peter Lord. It's the company behind characters such as Wallace and Gromit, Shaun the Sheep and films that include Chicken Run. His early work as an animator was on children's show Vision On, before co-creating the popular clay character of Morph. With director and animator Nick Park, he was a producer of The Wrong Trousers and A Close Shave, which featured Wallace and Gromit. David's other work with Aardman includes Chicken Run, Shaun the Sheep and Flushed Away, as well as Wallace and Gromit: The Curse of the Were-Rabbit. He also worked on the Oscar-winning short film Creature Comforts, directed by Nick Park, and Peter Gabriel's Sledgehammer video, as camera operator and lighting technician.
This events super raffle prizes include…
Dom Joly DVDs and books: Copies of the best of series one, two and three of Trigger Happy TV. Also copies of his books, The Dark Tourist, Here Comes the Clown & Scary Monsters and Super Creeps
Aardman films: DVDs of some of the studio's work. They include Wallace and Gromit – Three Cracking Adventures, Creature Comforts & A Matter of Loaf and Death
John Grant: A pair of tickets to the acclaimed singer/songwriter at Bexhill's De La Warr Pavilion on Wednesday May 6th. www.johngrantmusic.com
Singin' in the Rain: A pair of tickets to a smash hit production of this legendary musical on Friday July 31st – this show runs at London's Sadler's Wells theatre from July 24th to August 30th. This is to be staged by Jonathan Church Productions. www.jonathanchurchproductions.com
Brighton Music Conference: A pair of professional passes to this electronic music-related event. It runs from April 22nd to the 25th at the British Airways i360. There will be guest speakers, networking sessions, parties and much more. www.brightonmusicconference.co.uk
The Addams Family Musical: Thanks to the Worthing Musical Comedy Society, a pair of tickets to this production on Wednesday April 29th. It's to be held at the Connaught Theatre from the 28th to May 2nd. www.wmcs.org.uk
Joker soundtrack: Thanks to WaterTower Music, a vinyl album of the Golden Globe-winning score by Hildur Guðnadóttir. Joker is certainly one of the most popular films of 2019. www.watertower-music.com
Flash Gordon: 40 years since its release, a DVD of the camp and colourful science fiction film.
The Music of George Harrison – Live: Tickets to the Brighton-based The All Things Must Pass Orchestra's show of music by the legendary singer/songwriter. It'll feature classics such as Here Comes the Sun, My Sweet Lord and more. This is at Komedia on Wednesday June 26th. www.allthingsmustpass.co.uk
Follow us on Facebook for any last minute additional raffle prizes.
OUR JUNE EVENT HAS…
INTERVIEWS WITH TREVOR HORN AND
BRIAN JOHNSON (AND AUDIENCE Q&As)
Held on Thursday June 4th at the Latest Music Bar, Manchester Street, Brighton BN2 1TF / Doors 19:00 / starts at 19:30 (times may change slightly) / £18 / hosted by Wayne Imms
TREVOR HORN
Trevor Horn is a legendary record producer and a musician. His first major work was as part of The Buggles, best known for the number one hit Video Killed the Radio Star. He went on to produce many classic singles and albums of the eighties. Singles Trevor oversaw, with a major input into their sound, include Frankie Goes to Hollywood's Relax and Two Tribes, Grace Jones' Slave to the Rhythm, ABC's The Look of Love and Malcolm McLaren's Buffalo Gals. He also produced the albums they came from. He co-formed renowned electronic group The Art of Noise, known for the singles Close to the Edit and Moments in Love. Trevor's other production work was for artists such as Seal, Pet Shop Boys, Rod Stewart and many others. In 2019, he released the album Trevor Horn Reimagines the Eighties, with orchestral covers of songs performed by Robbie Williams, Simple Minds, Seal and others. Before becoming a full-time producer, he was a member of Yes. Trevor later produced and co-wrote the band's huge hit, Owner of a Lonely Heart. www.trevorhorn.com
BRIAN JOHNSON
Brian Johnson began his special effects career in the fifties before his first major work, which was on Gerry Anderson's Thunderbirds. He worked on 21 episodes of the classic TV series, broadcast in 1965 and 1966. He later oversaw the effects on Anderson's Space: 1999 and designed the Eagle spacecraft. Brian's work on that series was an influence on Star Wars. He went on to play a part in the special effects of its sequel, The Empire Strikes Back. Before that, he was special effects supervisor on Alien and later its sequel, Aliens, for which he won a BAFTA. Brian has won two Oscars, for Alien and The Empire Strikes Back. www.facebook.com/BrianJohnsonSFX
This events super raffle prizes include…
Trevor Horn-related music: A selection of albums produced by the legendary producer.
Brian Johnson-related films: A selection of DVDs with work by the special effects supervisor and designer.
Noel Gallagher's High Flying Birds: Tickets to the singer/songwriter and his band at London's Kenwood House on Sunday June 21st. Thanks to GCE LIVE. www.gcelive.com
Nile Rodgers & CHIC with Soul II Soul: Tickets to these music legends on Saturday June 20th, also at Kenwood House. www.gcelive.com
X-Men box set: 20 years since the first film's release, DVDs of each of the heroes' big screen adventures.
Stephen King at the Movies: A copy of this book on the cinematic versions of the writer's novels and stories. Thanks to Palazzo Editions. www.palazzoeditions.com
Quentin Tarantino: The iconic Filmmaker and his Work: A copy of this fabulous book, thanks to White Lion Publishing. www.quarto.com
Making Movie Magic: This book has special effects supervisor John Richardson write of creating effects for James Bond, Superman, Harry Potter and more. Thanks to The History Press. www.thehistorypress.co.uk
Sherlock: Series one of the series on DVD, marking its 10th anniversary.
Altered Images: Tickets to the band featuring Clare Grogan at Chalk in Brighton on Friday July
24th. www.facebook.com/ClareGrogansAlteredImages
Follow us on Facebook for any last minute additional raffle prizes.
Since 2006, we have featured guests from the worlds of film, television, music, comedy and literature, including:
Noddy Holder, formerly of the band Slade

Oscar-winning composer Rachel Portman

BBC Four Controller Richard Klein

Skin of the band Skunk Anansie

Norman Reynolds,

Star Wars

,

Raiders of the Lost Ark

and

Superman

production designer

Acclaimed actor David Morrissey

Comedian Frank Skinner

Leading film critic Barry Norman

Film director Sir Alan Parker

Paul Franklin,

The Dark Knight

trilogy and

Inception

visual effects supervisor

Veteran comedy writer Barry Cryer

Writer and actor Mark Gatiss

Musician and producer William Orbit

John Howard Davies,

Fawlty Towers

and

Monty Python's Flying Circus

producer
Nicolas Roeg,

Don't Look Now

and

The Man Who Fell to Earth

director

Bestselling author Ian Rankin

John Lloyd,

QI

,

Blackadder

and

Not the Nine o'clock News

producer
Notting Hill

and

Fargo

producer Eric Fellner

Star Wars

producer Gary Kurtz

Silk

and

Shameless

actress Maxine Peake

Glastonbury organisor Michael Eavis

James Bond and

Sherlock

composer David Arnold

Leading journalist Jon Ronson

Alien

and

Blade Runner

editor Terry Rawlings

Legendary designer Peter Saville
"I cannot recommend an appearance at The Space highly enough. Nothing was too much trouble, from the delightful dinner beforehand to my fellow guest and the wonderfully informal and fun interview that followed. A lovely evening and I'd be back like a shot."
WRITER & ACTOR
MARK GATISS
(Sherlock, The League of Gentlemen, Doctor Who)
"I had a fantastic time at The Space; it's the most enjoyable bit of public speaking that I have ever done! You really have something special going on there in Brighton. The audience were cool and well informed. It was a really interesting and creative evening!"
VISUAL EFFECTS SUPERVISOR PAUL FRANKLIN
(The Dark Knight trilogy, Harry Potter and the Half Blood Prince, Inception)
"That was a thoroughly enjoyable evening in a great location! Many thanks for looking after me so well, for providing a knowledgeable and entertaining interviewer, and for finding me some new fans. It's been said before but bears repeating – Brighton Rocks!"
BESTSELLING AUTHOR
IAN RANKIN