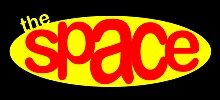 A unique regular Brighton based entertainment and arts event with exclusive special guest interviews
IN ASSOCIATION WITH OUR SPONSOR, BRIGHTON FILM SCHOOL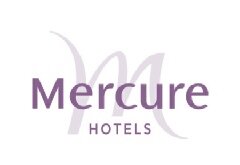 CÔTE BRASSERIE - BRIGHTON
Based at Church Street, Côte Brighton is a modern interpretation of the many famous bistros of Paris. Inspired by new trends, they are dedicated to authentic classic brasserie dishes with a modern twist, using high quality produce at great prices. Côte is open early every day for breakfast, through to lunch and dinner. Its atmosphere is informal, friendly and highly welcoming.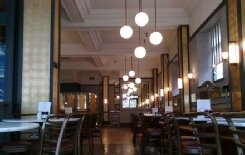 A live music venue with a cabaret stage downstairs and a skylit restaurant/bar upstairs.
The venue is one of Brighton's main live music venues. Amongst the people who have performed here in the last few years are Amy Winehouse, The Kooks, Ben Howard, Rizzle Kicks, Jesca Hoop, Chris Difford, Newton Faulkner, Don Letts and some jazz greats from Herbie Flowers and Larry Adler to Liane Carroll.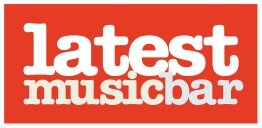 BOM-BANE'S
Bom-Bane's is a licensed cafe-restaurant run by musicians Jane Bom-Bane & Nick Pynn, situated in the Brighton (not the Hove) George St. It features delicious Belgian & other European dishes, along with the Aesop's Tables, Tablerone, TurnTable, Twenty-Seven Chimes Table, Uns-Table & Water Table.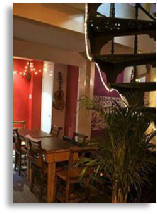 A pebble's throw from the beach, the Mercure Brighton Seafront Hotel is an elegant Grade II listed Victorian building. All rooms have a flat-screen TV and complimentary WiFi. Privilege and superior rooms have a Nespresso coffee machine, robe and slippers and a newspaper.
The hotel has affordable prices with well trained staff, ensuring memorable stays.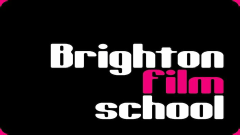 With fantastic facilities, dedicated industry lecturers and speakers and a central location in a filmmakers' city such as Brighton, their mission is to deliver practical courses and train the next generation of talented filmmakers wishing to enter the British film industry. www.brightonfilmschool.co.uk
Our next event welcomes…
The Chief Executive of the BFI (British Film Institute), Amanda Nevill, and the Levellers' frontman,
Mark Chadwick
Held on Wednesday June 7th at the Latest Music Bar, 14-17 Manchester Street, Brighton
Doors 7.30pm, starts 8pm - hosted by Lisa Holloway
Amanda Nevill
Amanda Nevill joined the BFI since 2003. Since then she has led a complete transformation of the BFI, turning it into a major internationally influential organisation, and the organisation for film in the UK. In 2011 it became the lead organisation for film in the UK. It is now a government "arm's-length" body and distributor of Lottery funds for film. Its new strategy, 'Film Forever', covers the cultural, creative and economic aspects of film in the UK, with a particular emphasis on education and nurturing the next generation of filmmakers and audiences, and with the aim of underpinning a flourishing film culture and a prosperous film industry. Under Amanda's leadership, the BFI has pioneered the development of the BFI Player – a new video-on-demand platform for British, archive and international film.
This will be a highly insightful and interesting interview with a key figure of the UK's film industry.
Mark Chadwick
Mark Chadwick is the singer and guitarist with the popular band The Levellers, formed in 1988 and based in Brighton. Despite an unfavourable reaction from the music press, they swiftly became a highly popular folk/rock act. Their second album, Levelling the Land, released in 1991, is seen as somewhat of a classic. It included the single One Way, a popular and quite an anthem for their live shows. The Levellers are particularly well-received with regards to live performances and are a Glastonbury favourite, when having played at the festival. Their 1995 album, Zeitgeist, was especially successful, reaching number one in the charts. From it came the popular singles Hope Street and Just the One. Since 2013, the band have been behind the Devon-based festival, Beautiful Days.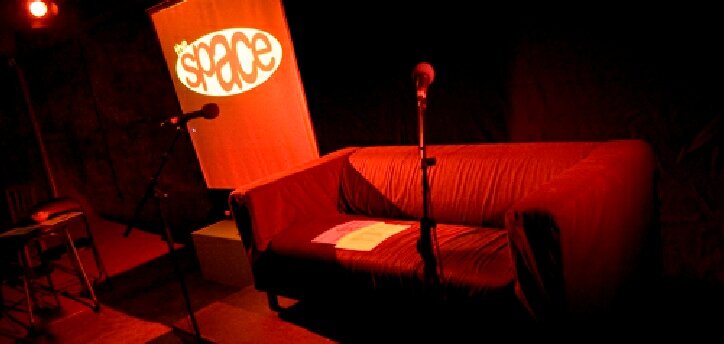 Since 2006, we have featured guests from the worlds of film, television, music, comedy and literature, including:
Noddy Holder, formerly of the band Slade

Oscar-winning composer Rachel Portman

BBC Four Controller Richard Klein

Skin of the band Skunk Anansie

Norman Reynolds,

Star Wars

,

Raiders of the Lost Ark

and

Superman

production designer

Acclaimed actor David Morrissey

Comedian Frank Skinner

Leading film critic Barry Norman

Film director Sir Alan Parker

Paul Franklin,

The Dark Knight

trilogy and

Inception

visual effects supervisor

Veteran comedy writer Barry Cryer

Writer and actor Mark Gatiss

Musician and producer William Orbit

John Howard Davies,

Fawlty Towers

and

Monty Python's Flying Circus

producer
Nicolas Roeg,

Don't Look Now

and

The Man Who Fell to Earth

director

Bestselling author Ian Rankin

John Lloyd,

QI

,

Blackadder

and

Not the Nine o'clock News

producer
Notting Hill

and

Fargo

producer Eric Fellner

Star Wars

producer Gary Kurtz

Silk

and

Shameless

actress Maxine Peake

Glastonbury organisor Michael Eavis

James Bond and

Sherlock

composer David Arnold

Leading journalist Jon Ronson

Alien

and

Blade Runner

editor Terry Rawlings

Legendary designer Peter Saville

Sir Quentin Thomas, former British Board of Film Classification President

William Nicholson,

Gladiator

and

Les Miserables

screenwriter
The Space is a unique regular entertainment, arts and media event. Usually every quarter, we present a line-up of high calibre special guests, discussing their work and achievements. Held in intimate environment at the Latest Music Bar in Brighton, each event has two interviewees with a chance for the audience to ask their own questions.
"I cannot recommend an appearance at The Space highly enough. Nothing was too much trouble, from the delightful dinner beforehand to my fellow guest and the wonderfully informal and fun interview that followed. A lovely evening and I'd be back like a shot."
WRITER & ACTOR MARK GATISS (Sherlock, The League of Gentlemen, Doctor Who)

Since October 2009, The Space has staged special film events at Brighton's Duke of York's cinema with screenings and special guests. These include:
Raiders of the Lost Ark – with art director Norman Reynolds and associate producer Robert Watts

Alien – with editor Terry Rawlings and costume designer John Mollo

The Shining – with executive producer Jan Harlan and art director Leslie Tomkins

A Movie Music Master Class – with composers David Arnold and Anne Dudley

Peter Sellers: A Strange Life – with actor Burt Kwouk, daughter Sarah Sellers and comedy writer Barry Cryer

The Dark Crystal – with producer Gary Kurtz and art director Terry Ackland-Snow
"I had a fantastic time at The Space; it's the most enjoyable bit of public speaking that I have ever done! You really have something special going on there in Brighton. The audience were cool and well informed. It was a really interesting and creative evening!"
VISUAL EFFECTS SUPERVISOR PAUL FRANKLIN
(The Dark Knight trilogy, Harry Potter and the Half Blood Prince, Inception)

"That was a thoroughly enjoyable evening in a great location! Many thanks for looking after me so well, for providing a knowledgeable and entertaining interviewer, and for finding me some new fans. It's been said before but bears repeating – Brighton Rocks!"
BESTSELLING AUTHOR IAN RANKIN



ED MOORE
Special thanks to The Space official photographer, Ed Moore.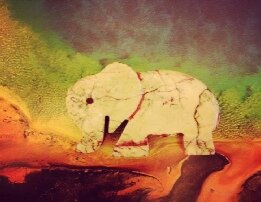 KIRSTIE HOWELL
Kirstie of Elephant Sounds specialises in Sound Design for films, covering all aspects of sound from pre- to post-production, including location recording as well as sound Mixing and editing. She is a trained sound designer and an experienced editor who has worked on several feature films, shorts, web commercials, documentaries and promos. She is based in Brighton and London, but is available anywhere in the UK and worldwide. www.elephantsounds.co.uk
SOUNDSTAGE EVENTS
If you like Space events you will also enjoy Creative Director Wayne Imms, Soundstage presentations in London. Each month special guests are interviewed about their popular work and achievements, with a touch of inspiration and advice for the creative community and beyond.