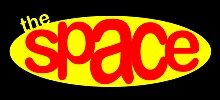 A unique regular Brighton based entertainment and arts event with exclusive special guest interviews
IN ASSOCIATION WITH OUR SPONSOR, BRIGHTON FILM SCHOOL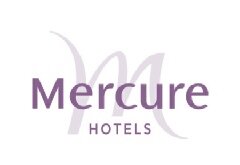 CÔTE BRASSERIE - BRIGHTON
Based at Church Street, Côte Brighton is a modern interpretation of the many famous bistros of Paris. Inspired by new trends, they are dedicated to authentic classic brasserie dishes with a modern twist, using high quality produce at great prices. Côte is open early every day for breakfast, through to lunch and dinner. Its atmosphere is informal, friendly and highly welcoming.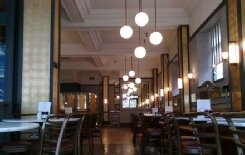 Our January event features…
Film director Mike Hodges
and film and television producer Tony Garnett
on Tuesday January 17th, hosted by Lisa Holloway at
Latest Music Bar, 14-17 Manchester Street, Brighton.
Doors 7.30pm, starts 8pm.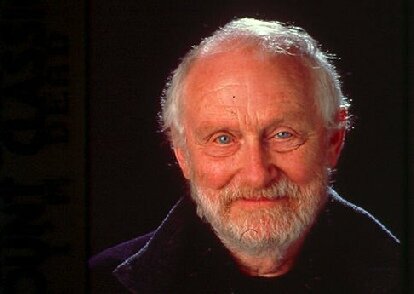 Mike Hodges
Mike Hodges is best known as the director of the films Get Carter and Flash Gordon. Released in 1971 and starring Michael Caine, the crime thriller Get Carter is one of the most critically successful British films of all time. Mike also wrote its screenplay. 1980's Flash Gordon is a highly popular camp and colourful classic science-fiction adventure. His other films, as a director or screenwriter, include Pulp, also starring Michael Caine, The Terminal Man, based on Michael Crichton's novel, and Croupier, starring Clive Owen and Alex Kingston. Mike's work also includes a wide range of acclaimed television thrillers.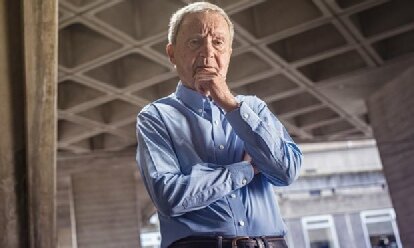 Tony Garnett
Tony Garnett is behind much of Britain's best onscreen drama since the mid-sixties. He is the producer of Kes, one of the most renowned British films ever, which was directed by Ken Loach and released in 1969. He also produced the impactful BBC drama Cathy Come Home. Broadcast in November 1966, it dramatically raised the issue of homelessness. A previous acting career lead to his long association with Ken Loach as producer and initially as story editor on the BBC's The Wednesday Play. Later film credits include Julien Temple's Earth Girls Are Easy. Tony went on to produce the popular TV dramas Between the Lines and This Life.

This events raffle prizes…
DVDs of Mike Hodges films: Get Carter, Flash Gordon, Croupier, The Terminal Man, Pulp & I'll Sleep When I'm Dead.
Get Carter and Beyond: The Cinema of Mike Hodges: This book explores the director's career, such as making of the 1971 gangster classic, including writing its screenplay, and, of course, Flash Gordon. There's also a look at his other films and projects.
DVDs of Tony Garnett films: Such as Kes, Earth Girls Are Easy & a Ken Loach at the BBC box-set, which includes Cathy Come Home.
Tony Garnett's autobiography, The Day the Music Died: A Life Lived Behind the Lens: This often moving and amusing account of Tony's life and work takes the reader on a journey from his childhood to the making of his acclaimed productions. Overall, it provides an insightful look into the mind and thought-provoking views of the leading producer. www.littlebrown.co.uk
Radio Times Guide to Films 2017: This is a great book for anyone with an interest in film, featuring 1, 712 pages of reviews and information on over 24, 000 films. It also previews upcoming films up to 2019. For more details on the UK's number one guide to films, head to: www.shop.radiotimes.com
Spielberg at 70: A pair of tickets to the Philharmonia Orchestra's SPIELBERG AT 70 concert at the Royal Festival Hall. Held on Sunday February 5th, the prestigious orchestra joins legendary film critic Barry Norman for an evening dedicated to the extraordinary cinematic achievements of director Steven Spielberg, marking his 70th birthday. The concert features music from Spielberg's long-time collaborator John Williams, including the scores to Jaws, E.T., Jurassic Park and Indiana Jones, as well as Alan Silvestri's Back to the Future. www.philharmonia.co.uk
The Oliver Stone Experience: This huge book profiles the life and work of the leading American director and screenwriter, through interviews with author Matt Zoller Seitz. Stone shares anecdotes on Vietnam, through to his struggles to reinvent himself as an artist. His acclaimed and controversial films include Platoon, Born on the Fourth of July, JFK and Natural Born Killers. www.abramsandchronicle.co.uk
The Age of Bowie: Written by leading music journalist Paul Morley, this engaging book on the great music legend tells his definitive story. It explores how he worked, played, aged, structured his ideas, invented the future and entered history as someone who will never be forgotten. www.simonandschuster.co.uk
Clive James' Play All: A Bingewatcher's Notebook: This book by the renowned media and cultural critic offers an insightful analysis of serial TV drama and the modern art of the small screen. It's an entertaining analysis of some of the medium's most notable shows, such as Breaking Bad, The West Wing, Mad Men, The Sopranos and the comedy 30 Rock. www.yalebooks.co.uk
Follow us on Facebook for any last minute additional raffle prizes.

A live music venue with a cabaret stage downstairs and a skylit restaurant/bar upstairs.
The venue is one of Brighton's main live music venues. Amongst the people who have performed here in the last few years are Amy Winehouse, The Kooks, Ben Howard, Rizzle Kicks, Jesca Hoop, Chris Difford, Newton Faulkner, Don Letts and some jazz greats from Herbie Flowers and Larry Adler to Liane Carroll.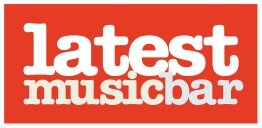 BOM-BANE'S
Bom-Bane's is a licensed cafe-restaurant run by musicians Jane Bom-Bane & Nick Pynn, situated in the Brighton (not the Hove) George St. It features delicious Belgian & other European dishes, along with the Aesop's Tables, Tablerone, TurnTable, Twenty-Seven Chimes Table, Uns-Table & Water Table.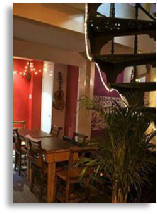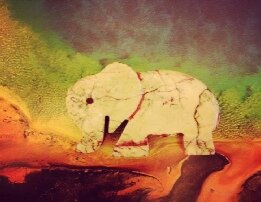 KIRSTIE HOWELL
Kirstie of Elephant Sounds specialises in Sound Design for films, covering all aspects of sound from pre- to post-production, including location recording as well as sound Mixing and editing. She is a trained sound designer and an experienced editor who has worked on several feature films, shorts, web commercials, documentaries and promos. She is based in Brighton and London, but is available anywhere in the UK and worldwide. www.elephantsounds.co.uk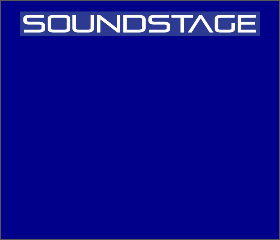 SOUNDSTAGE EVENTS
If you like Space events you will also enjoy Creative Director Wayne Imms, Soundstage presentations in London. Each month special guests are interviewed about their popular work and achievements, with a touch of inspiration and advice for the creative community and beyond.
A pebble's throw from the beach, the Mercure Brighton Seafront Hotel is an elegant Grade II listed Victorian building. All rooms have a flat-screen TV and complimentary WiFi. Privilege and superior rooms have a Nespresso coffee machine, robe and slippers and a newspaper.
The hotel has affordable prices with well trained staff, ensuring memorable stays.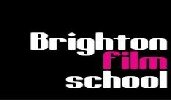 Brighton Film School offers an extensive range of flexible and competitively priced courses, leading to nationally recognised qualifications. The Film School has been running successful courses for over ten years and the new owners, Brighton Film Productions, are building upon that foundation by offering a wider selection of courses in a wide range of aspects within film production, such as screenwriting and acting for camera.
ED MOORE
Special thanks to The Space official photographer, Ed Moore.