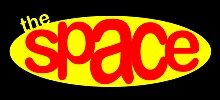 A unique regular Brighton based entertainment and arts event with exclusive special guest interviews

A live music venue with a cabaret stage downstairs and a skylit restaurant/bar upstairs.
The venue is one of Brighton's main live music venues. Amongst the people who have performed here in the last few years are Amy Winehouse, The Kooks, Ben Howard, Rizzle Kicks, Jesca Hoop, Chris Difford, Newton Faulkner, Don Letts and some jazz greats from Herbie Flowers and Larry Adler to Liane Carroll.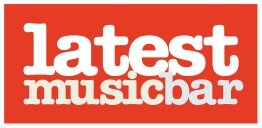 CÔTE BRASSERIE - BRIGHTON
Based at Church Street, Côte Brighton is a modern interpretation of the many famous bistros of Paris. Inspired by new trends, they are dedicated to authentic classic brasserie dishes with a modern twist, using high quality produce at great prices. Côte is open early every day for breakfast, through to lunch and dinner. Its atmosphere is informal, friendly and highly welcoming.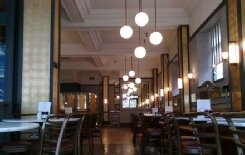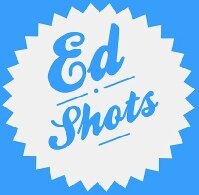 ED MOORE
Special thanks to
The Space official
Photographer,
Ed Moore.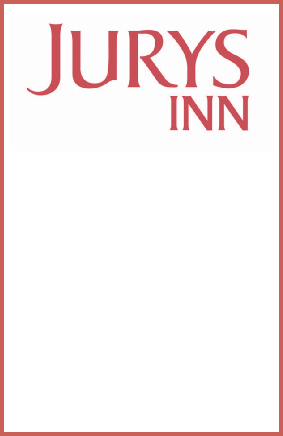 There is a wealth of Jurys Inn hotels in central locations. Each one offers great value rates with warm and excellent friendly service. There are two Brighton-based hotels; in the City Centre, at Stroudley Road, and Brighton Waterfront at King's Road. There are many spacious and well-lit rooms which are designed around the guests' comfort. We're grateful for their support.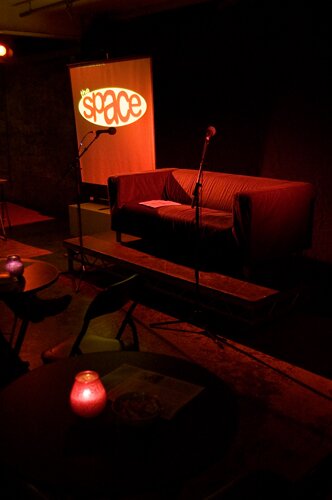 Our October edition of The Space features…
INTERVIEWS WITH PHILIP SELWAY & STEVEN BERKOFF Held on Tuesday October 8th at the Latest Music Bar, 14-17 Manchester Street, Brighton / Doors 7:10pm, starts at 7:45pm (times may change slightly) / £17
PHILIP SELWAY
Philip Selway is a musician, singer and songwriter, best known as the drummer of the band Radiohead. He has released two solo albums, FAMILIAL and WEATHERHOUSE, as well as the soundtrack for the 2017 film LET ME GO. The members of Radiohead, including Philip, met in the early eighties, first naming their band On a Friday. 1991 saw them signing a recording contract with EMI and changing their name to Radiohead. In 1993, they released their debut album, PABLO HONEY. It included the singles CREEP and ANYONE CAN PLAY GUITAR. The band's success and critical acclaim grew significantly with the next two albums, THE BENDS and OK COMPUTER. Radiohead continued to be a prolific act, as well as somewhat more abstract in their sound, with later releases including HAIL TO THE THIEF and KING OF LIMBS. 2019 saw them inducted into the Rock and Roll Hall of Fame. Philip's contribution certainly is a key part of the output. Outside of the band, he has been responsible for a wide range of music, partly as a composer.
STEVEN BERKOFF
Steven Berkoff is one of the UK's most renowned actors. For over sixty years, he has played a wide range of roles in film and television. Steven is known also for being a highly established actor for theatre, a playwright and director. His film appearances include Stanley Kubrick's A CLOCKWORK ORANGE and BARRY LYNDON. To many, he is perhaps best known for playing villains, particularly in BEVERLY HILLS COP, James Bond film OCTOPUSSY and RAMBO: FIRST BLOOD PART II. Steven also appeared in films such as MCVICAR, THE KRAYS, THE GIRL WITH THE DRAGON TATOO and ABSOLUTE BEGINNERS. His television appearances include DOCTOR WHO, VIKINGS, THE AVENGERS, JONATHAN CREEK, and mini-series WAR AND REMEMBRANCE, playing Hitler. He gained acclaim for many theatre productions, including his first original play, 1975's EAST. A string of original plays followed, such as BRIGHTON BEACH SCUMBAGS and MESSIAH. Steven's recent work includes HARVEY, a one-man show about Harvey Weinstein. www.stevenberkoff.com
This events raffle prizes include…
LISA STANSFIELD A pair of tickets to the singer at Brighton Dome on Wednesday October 23rd. This is part of her tour to mark the 30th anniversary of her album Affection, which includes the number one single All Around the World. www.lisa-stansfield.com
DEBBIE HARRY A copy of the Blondie front-woman's new autobiography, thanks to Harper Collins. Debbie is, of course, one of the most iconic women in rock and pop. www.harpercollins.co.uk
THE SELF PRESERVATION SOCIETY: 50 YEARS OF THE ITALIAN JOB Fifty years since the release of the classic film, this large fantastic book is packed with insights and images. Thanks to Porter Press International. www.porterpress.co.uk
LIFE AFTER FLASH A Blu-ray of this acclaimed documentary feature that explores the life and work of the actor Sam J Jones since his lead part in the 1980 film of Flash Gordon. www.lifeafterflash.com
KATE TEMPEST'S THE BOOK OF TRAPS AND LESSONS A signed vinyl copy of the latest album by the renowned spoken word performer, poet and writer. www.katetempest.co.uk
A LIFE IN MOVIES: STORIES FROM 50 YEARS IN HOLLYWOOD This is the autobiography by leading film producer Irwin Winkler. He played a key part in the making of films such as Rocky, Goodfellas and Raging Bull. Thanks to Abrams & Chronicle Books. www.abramsandchronicle.co.uk
Follow us on Facebook for any last minute additional raffle prizes.
Our November edition of The Space features…
INTERVIEWS WITH CAROL CLEVELAND
& ANDY HARRIES
Held on Monday November 25th at the Rialto Theatre, 11 Dyke Road, Brighton BN1 3FE
Doors 7:10pm / starts at 7:45pm (times may change slightly) / £16 / hosted by Wayne Imms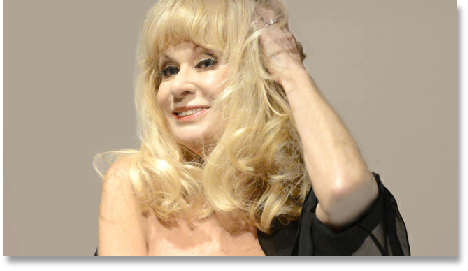 CAROL CLEVELAND
Carol Cleveland is an actress, best known for appearing in thirty-three episodes of MONTY PYTHON'S FLYING CIRCUS. The highly popular comedy series was first broadcast fifty years ago, in October 1969. Carol also appeared in the Pythons' feature films, MONTY PYTHON AND THE HOLY GRAIL, THE LIFE OF BRIAN and THE MEANING OF LIFE. After studying at RADA (Royal Academy of Dramatic Art) and working as a model, she appeared in classic British series' such as THE SAINT, THE AVENGERS and DIXON OF DOCK GREEN. She later had parts in THE RETURN OF THE PINK PANTHER, ONLY FOOLS AND HORSES, TOAST OF LONDON, among other films and TV series'. Carol wrote and performed live shows, POM POMS UP and WAR BABY, based on her WWII BABY'S DIARY. Her autobiography, POMS POMS UP, was published in 2016.
ANDY HARRIES
Andy Harries is a leading TV and film producer, perhaps best known for being behind THE CROWN, the hugely successful Netflix series. He founded Left Bank Pictures in 2007 and with it has produced series' such as OUTLANDER, WALLANDER, starring Kenneth Branagh, and PHILIP K. DICK'S ELECTRIC DREAMS, as well as THE CROWN. Left Bank's films include the acclaimed STAN & OLLIE, THE DAMNED UNITED, starring Michael Sheen, and DARK RIVER. His career began directing and producing documentaries, including for THE SOUTH BANK SHOW and ARENA. Andy later produced comedy and drama series', such as THE ROYALE FAMILY, COLD FEET and PRIME SUSPECT. He has received many BAFTA nominations, including for THE QUEEN, starring Helen Mirren. This will be a fantastic insight into TV and film production.

"I cannot recommend an appearance at The Space highly enough. Nothing was too much trouble, from the delightful dinner beforehand to my fellow guest and the wonderfully informal and fun interview that followed. A lovely evening and I'd be back like a shot."
WRITER & ACTOR
MARK GATISS
(Sherlock, The League of Gentlemen, Doctor Who)
"I had a fantastic time at The Space; it's the most enjoyable bit of public speaking that I have ever done! You really have something special going on there in Brighton. The audience were cool and well informed. It was a really interesting and creative evening!"
VISUAL EFFECTS SUPERVISOR PAUL FRANKLIN
(The Dark Knight trilogy, Harry Potter and the Half Blood Prince, Inception)
"That was a thoroughly enjoyable evening in a great location! Many thanks for looking after me so well, for providing a knowledgeable and entertaining interviewer, and for finding me some new fans. It's been said before but bears repeating – Brighton Rocks!"
BESTSELLING AUTHOR
IAN RANKIN