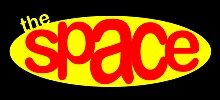 A unique regular Brighton based entertainment and arts event with exclusive special guest interviews
IN ASSOCIATION WITH OUR SPONSOR, BRIGHTON FILM SCHOOL


CÔTE BRASSERIE - BRIGHTON
Based at Church Street, Côte Brighton is a modern interpretation of the many famous bistros of Paris. Inspired by new trends, they are dedicated to authentic classic brasserie dishes with a modern twist, using high quality produce at great prices. Côte is open early every day for breakfast, through to lunch and dinner. Its atmosphere is informal, friendly and highly welcoming.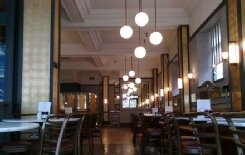 A live music venue with a cabaret stage downstairs and a skylit restaurant/bar upstairs.
The venue is one of Brighton's main live music venues. Amongst the people who have performed here in the last few years are Amy Winehouse, The Kooks, Ben Howard, Rizzle Kicks, Jesca Hoop, Chris Difford, Newton Faulkner, Don Letts and some jazz greats from Herbie Flowers and Larry Adler to Liane Carroll.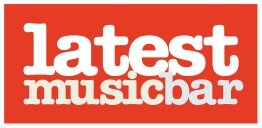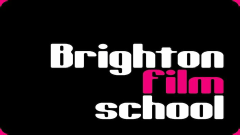 With fantastic facilities, dedicated industry lecturers and speakers and a central location in a filmmakers' city such as Brighton, their mission is to deliver practical courses and train the next generation of talented filmmakers wishing to enter the British film industry. www.brightonfilmschool.co.uk
Our January Space is…
A SPECIAL EVENT WITH ACTOR TERENCE STAMP
Held on Wednesday January 16th at the Latest Music Bar, 14-17 Manchester Street, Brighton
Doors 7:45pm / starts at 8:15pm (times subject to slight change) / £17 / hosted by Wayne Imms
This will be an exclusive interview, followed by an audience QA, with the highly renowned actor.
This events raffle prizes include…
GIORGIO MORODER'S A CELEBRATION OF THE EIGHTIES: A pair of tickets to the legendary disco pioneer, musician and producer's first tour. This will be for his show at London's Eventim Apollo on April 2nd. Giorgio Moroder is known for producing classic hits for Donna Summer and other artists. He also contributed to various film soundtracks, such as Flashdance, Top Gun and Scarface. www.giorgiomoroder.com
BOHEMIAN RHAPSODY, THE OFFICIAL BOOK OF THE MOVIE: This looks at all aspects of the making of the highly popular Queen and Freddie Mercury biopic. It features contributions from key cast and crew members. Thanks to Carlton Books – www.carltonbooks.co.uk
DRUMSTICKS & A CD SIGNED BY PINK FLOYD'S NICK MASON: A pair of Promark drumsticks, signed by the legendary band's drummer. Also, there's a CD of their The Division Bell album, signed by him.
THE DEFINITIVE GUIDE TO HORROR MOVIES: This splendid book, packed with photographs, traces the history of horror films, decade-by-decade. Thanks to Carlton Books – www.carltonbooks.co.uk
TELEVISION THEMES, BY MATT BERRY: A vinyl copy of this album has the acclaimed musician and actor's versions of classic theme tunes. They include Doctor Who, Rainbow, Are You Being Served and World in Action. Thanks to Acid Jazz – www.acidjazz.co.uk
INSIDE BLACK MIRROR: A copy of this superb book, which chronicles the making of the hugely popular series created by Charlie Brooker. Thanks to Ebury Press / Penguin Books – www.penguin.co.uk
THE LITTLE DRUMMER GIRL / RADIO TIMES: A framed cover of the TV & radio magazine, depicting the BBC series. This is signed by Simon Cornwell, producer and son of its original writer, John le Carré.
A SELECTION OF VINYL ALBUMS: These include the double album compilations Classic Rock Anthems II and The 70s Pop Annual, also records by Marianne Faithful and Belinda Carlisle. Thanks to Demon Music Group – www.demonmusicgroup.co.uk
STAR TREK – THE MOTION PICTURE & THE AMITYVILLE HORROR: 40 years since their release, DVDs of these science fiction and horror classics.
Follow us on Facebook for any last minute additional raffle prizes.


ED MOORE
Special thanks to The Space official photographer, Ed Moore.
BOM-BANE'S
Bom-Bane's is a licensed cafe-restaurant run by musicians Jane Bom-Bane & Nick Pynn, situated in the Brighton (not the Hove) George St. It features delicious Belgian & other European dishes, along with the Aesop's Tables, Tablerone, TurnTable, Twenty-Seven Chimes Table, Uns-Table & Water Table. www.bom-banes.com
"I cannot recommend an appearance at The Space highly enough. Nothing was too much trouble, from the delightful dinner beforehand to my fellow guest and the wonderfully informal and fun interview that followed. A lovely evening and I'd be back like a shot."
WRITER & ACTOR
MARK GATISS
(Sherlock, The League of Gentlemen, Doctor Who)
Terence Stamp has appeared in a diverse range of films and has been nominated for an Oscar, a BAFTA and a Golden Globe. The sixties saw him recognised as one of the most iconic British actors. His first lead role, in 1962's Billy Budd, led to an Oscar nomination. Terence went on to appear in acclaimed films such as Far from the Madding Crowd and Ken Loach's Poor Cow. Of course, one of his most famous roles is of super villain General Zod in the first two Superman films, notably Superman II. He also gave a memorable performance as a gangster in director Stephen Frears' 1984 feature, The Hit. Later films included Wall Street, Young Guns and Alien Nation. A very different part, as a transsexual woman, in the highly popular The Adventures of Priscilla, Queen of the Desert resulted in a string of award nominations.
The past twenty years has seen Terence continue to star in a wide range of films. These include Steven Soderbergh's The Limey, as a career criminal, as a chancellor in Star Wars prequel The Phantom Menace and The Adjustment Bureau, playing a villain opposite Matt Damon. More recent films include Tim Burton's Big Eyes and Miss Peregrine's Home for Peculiar Children.
Terence will sign copies of his autobiography, The Ocean Fell into the Drop, which will be available to purchase at the event.
SOUNDSTAGE EVENTS
If you like Space events you will also enjoy Creative Director Wayne Imms, Soundstage presentations in London. Each month special guests are interviewed about their popular work and achievements, with a touch of inspiration and advice for the creative community and beyond.
Terre à Terre restaurant
Based in Brighton's The Lanes, Terre à Terre is a highly renowned and award-winning vegetarian restaurant. Known for its unique dishes and culinary flair, it has been making ethical and sustainable choices with their great menu since 1993. Find out more by visiting their website